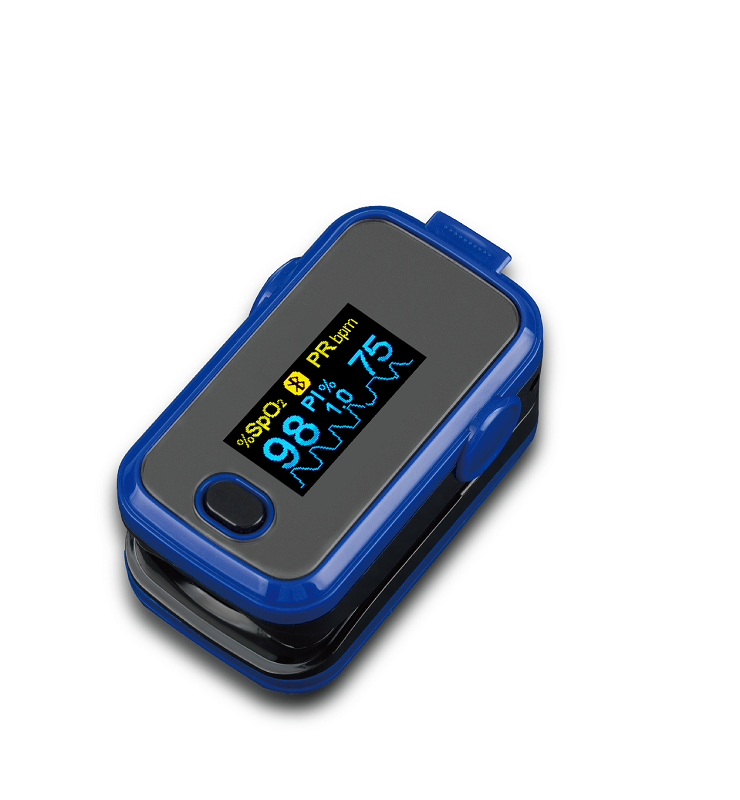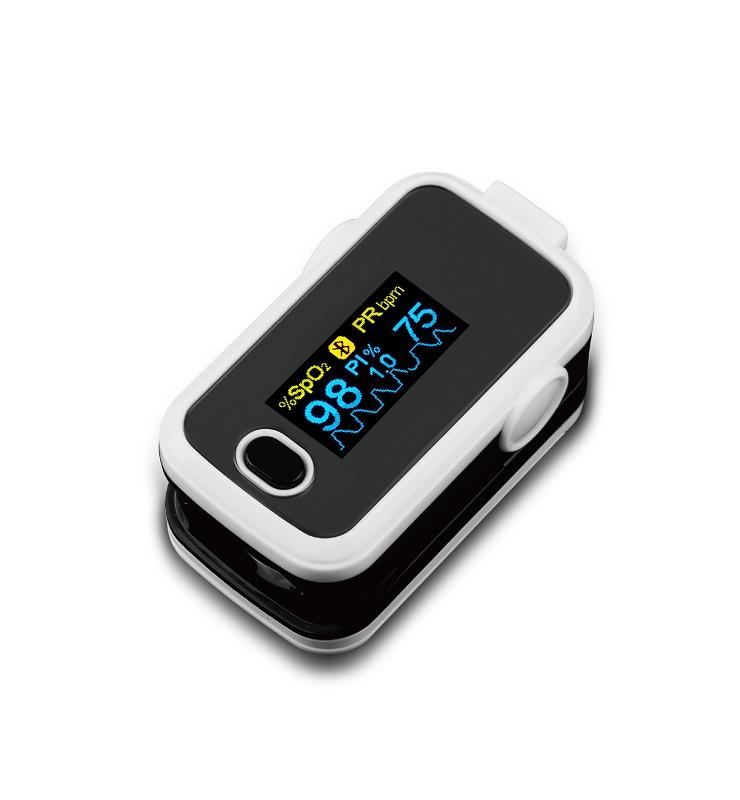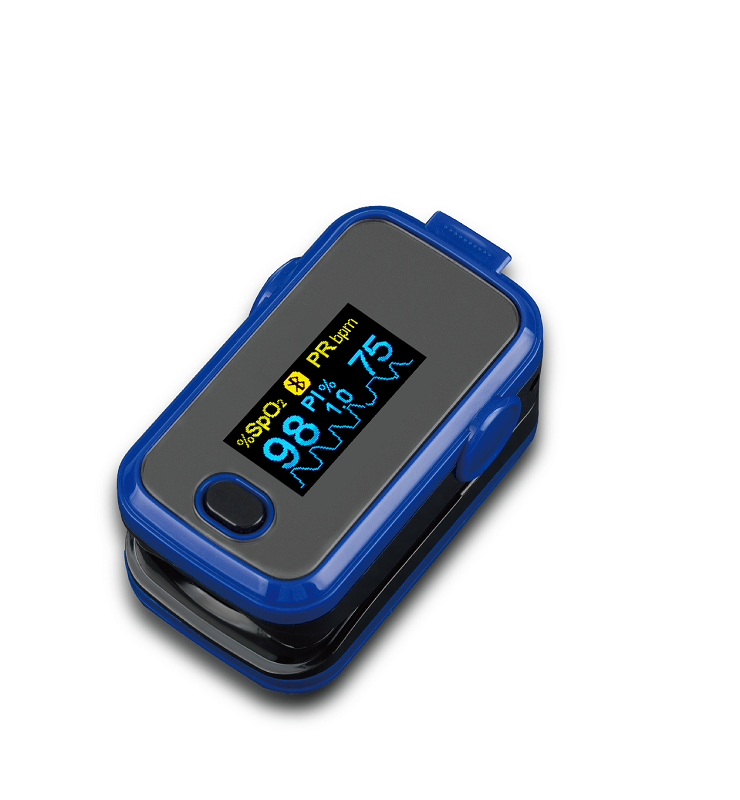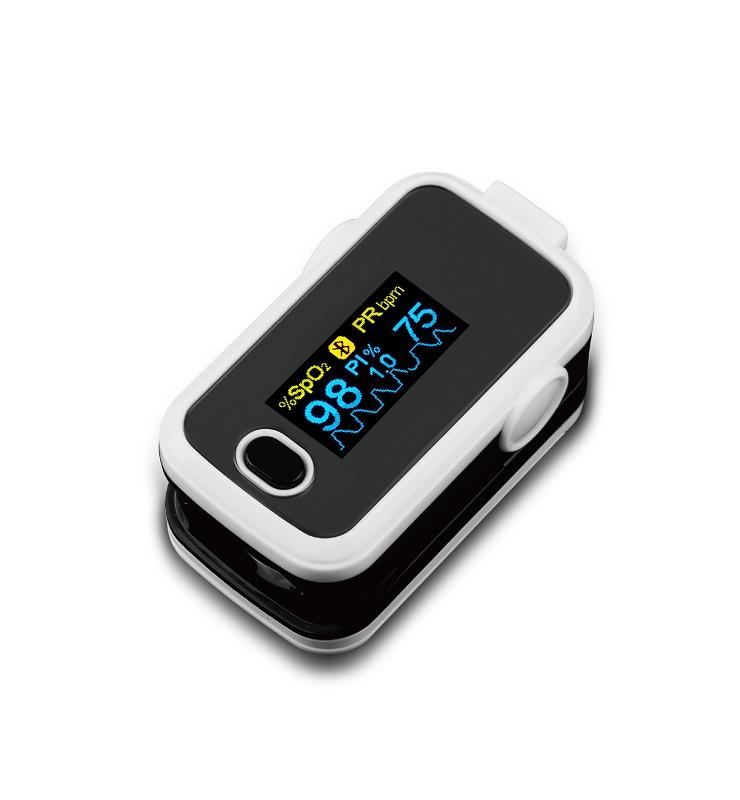 A310B Fingertip pulse oximeter, based on all digital technology, is intended for noninvasive spot-check measurement of SpO2 and pulse rate. The product is suitable for use in family, hospital (including clinical use in internist/surgery, anesthesia, pediatrics and etc.), oxygen bar, social medical organizations and physical care in sports.
Product Features
Lightweight for carrying and Easy-To-Use.
Manually adjust the direction of interface .
Color OLED display, simultaneous display for testing value and plethysmogram.
Low Perfusion : 0.2%. (Advanced DSP algorithm can improve measurement accuracy, under the condition of low perfusion.)
Visual & Sound alarm function. Real-time spot-checks.
Wireless Bluetooth for data transmission.
Low Battery voltage indicator.
Automatically switch off.
Standard two AAA 1.5V Alkaline Bаttеrу support more than 20 hours continuous work.
Specifications:
Two AAA 1.5v batteries can be operated continuously for 30 hours normally
Hemoglobin saturation display: 35-100%
Pulse rate Display: 30-250 BPM
Power Consumption: Smaller than 30mA(Normal)
Resolution:
Hemoglobin Saturation (SpO2): 1%
Pulse rate: 1BPM
Measurement Accuracy:
Hemoglobin Saturation(SpO2 ): (70%-100%): 2% unspecified(≤70%)
Pulse rate: 2BPM
Measurement Performance in Low perfusion Condition: 0.3%
With the Bluetooth 4.0 to transmit the data to App.
The transmission distance is 10 m at most.